CFAA T-Shirts Available!
Our first t-shirt has been designed especially for the CFAA and will be available at the CFAA holiday mixer December 27th. If you would like to purchase a limited first edition design for the holidays, contact Mary Beth Barber, or call her at 916-429-5105

These very cool t-shirts are available in both men's and women's sizes (S-XXL) for ONLY $15.00 (online price will be $20 to include shipping and handling). This is a limited supply, one of a kind, heavy duty black t-shirt with white lettering across the chest that says: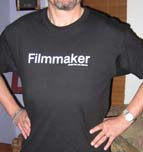 ...includes the CFAA logo on the back.

Great Holiday Gift!! Get yours while they last!!